CF-BTW Bellanca 66-75 Aircruiser (c/n 721)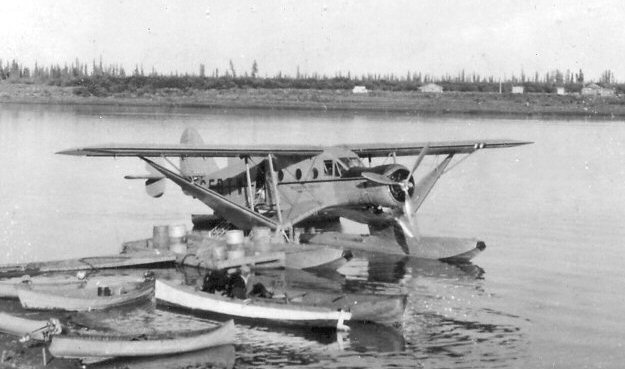 The reason that this 1938 Bellanca is carrying a 1947 series registration is that it spent its early
years in the Philippines as NPC-41. The image of it in those markings illustrates well the sesqui-
plane layout of this ugly (yet efficient) beast. From the Philippines it returned to Canada in 1943
and went to MacKenzie Air Services. By 1947 it was flying for Northern Air Services and became
part of the motley Canadian Pacific Airlines fleet plying the bush services of northern Canada in the
late 1940s and 1950s. The two shots below are from the Al Nelson collection and depict -BTW
(upper) at Cold Lake, Manitoba in 1950 and (lower) at South Indian Lake in August of that year.
This Aircruiser is now located at the Tillamook Air Museum in Oregon.