Stearman PT-17 Kaydet N19PN (c/n 75- xxx)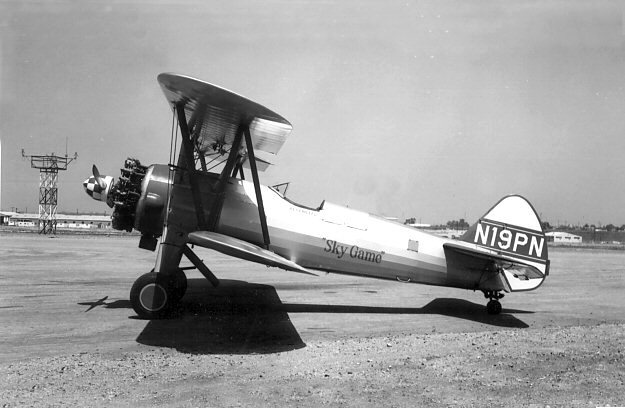 This entry should rightfully be indexed under "B" for Boeing, since in 1939 the Stearman
Aircraft Company became the Wichita Division of the Boeing Airplane Company. However,
most folks still refer to them merely as "Stearmans". In my Classics section I deal with this
type in some detail, (see Boeing Stearman A75N1) and merely illustrate the example above
as a variation to the standard machine in that it has been modified for single seat operation.
The "Sky Game" outfit had several of them at the Orange County Airport (now JohnWayne
Airport) and used them for banner towing and skywriting.