Douglas B-23 Dragon N52327 (c/n 2722)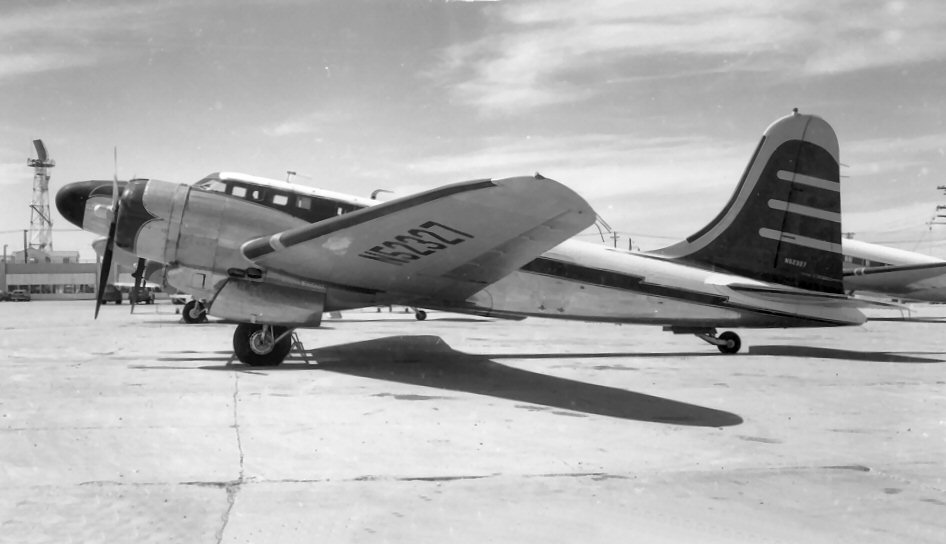 Now displayed at the McChord AFB Musuem in early WW II guise, the photograph above
of this beautiful aircraft was taken at Long Beach Municipal in 1961, whilst the machine was
still an "executive" transport with California Oil Company. How'd you like to blow into your
local FBO in THAT? Only 38 B-23s were built and several of those were converted to
UC-67 transports. This aircraft was built in 1939 with the Army Air Corps serial number of
39-036. For a true B-23 example, see my entry under the Military section.