Zantop Air Transport Curtiss C-46 N4882V (c/n 22508)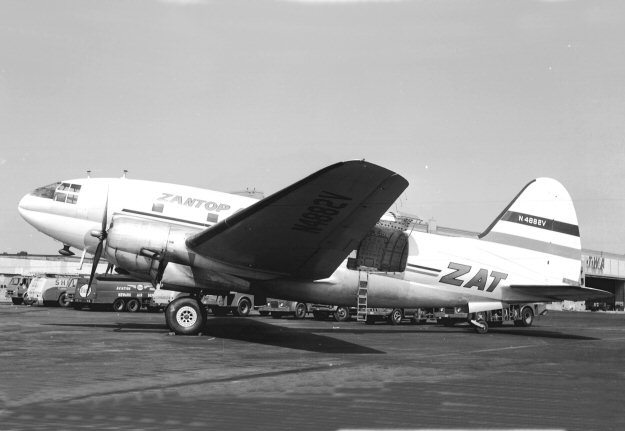 Zantop Air Transport operated a vast fleet of some 50 plus Curtiss C-46s. Several of them,
including N4882V seen above at Newark in August 1959 in this nice shot by Robert O'Dell
came from Meteor Air Transport. Many nonskeds more or less retained the liveries of
previous owners and this one is pure MAT with ZAT titling! By 1966 most of the Zantop
fleet had been re-registered with suffix 'Z' registrations, and this one became N618Z. It was
originally a C-46F-1-CU delivered to the USAAF in August 1945 as 44-78685. It went to
Nationalist China's CAT as N8392C before going to Meteor in 1952 as N4882V. After it
was sold off by Zantop in 1970 it became N6705SE for Span East Airlines and was eventually
broken up in 1978.