Transwest Air Express Douglas DC-3 N300ZZ (c/n 9833)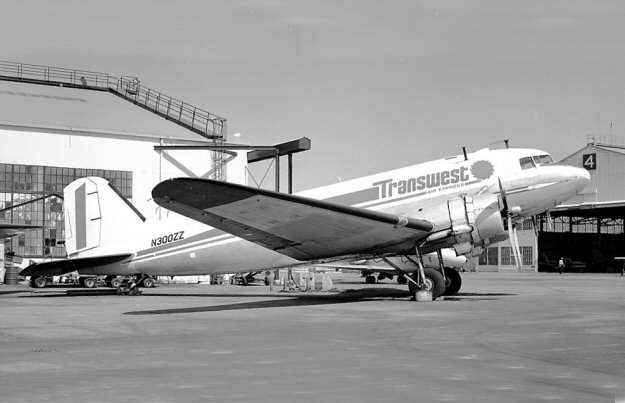 This company seemed to have taken over the operation of Air Charter West (formerly Zoom Zoom
Air), hence the 'ZZ' suffix on the rego of this DC-3, seen at Oakland in 1980 by Bill Larkins. It flew
cargo charter services evidently from 1977 until about 1979 with several DC-3s. . N300ZZ was
rebuilt around 1978 using parts from another C-47A, c/n 25371, ex N8GR, ex CF-BKT, ex RCAF
12955. It was probably up for sale when Bill's photo was taken. It looked then to have been in
good shape but appears to have been scrapped in Haiti in the 1980s.