Resort Airlines Curtiss C-46 N1663M (c/n 22548)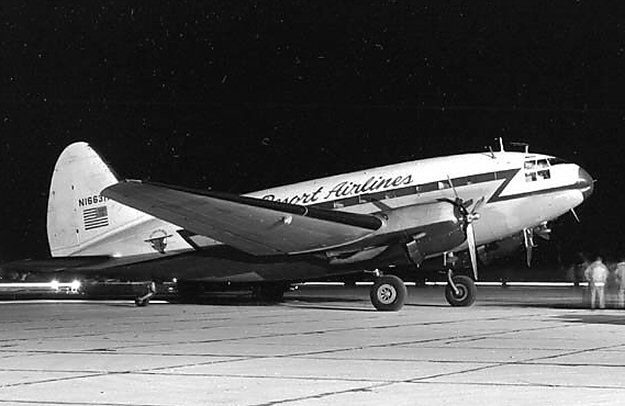 Here's one of Bill Larkins' superb night shots. This was taken at Boise, Idaho, in August 1952
after a charter flight to transport members of the 195th Fighter Squadron CA ANG from Los
Angeles to their summer camp at Gowen Field. Resort operated at least 16 C-46s at one time
or another. The airline leased N1663M, an ex C-46F-1-CU, from the Air Force from 1951 to
1955, at which time it went to Los Angeles Air Service. It had many owners following that and
by 1985 was registered to San Francisco Forreteria & Implementos, who flew it fopr many years.
It is still current (2011), and registered to Everts Air Fuel Inc of Fairbanks, Alaska.