Los Angeles Air Service Curtiss C-46 N1663M (c/n 22548)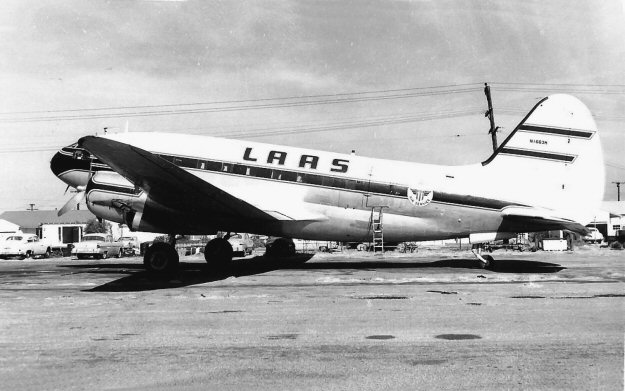 In addition to their DC-4s, LAAS also operated a small fleet of C-46s (and also some C-47s).
This one was at Hawthorne Municipal Airport in October 1956, having just come off a lease to
Resort Airlines. As with several other of these non-sked airliners with minuscule regos, I have
enlarged the tail below. The livery shown was the defacto standard for LAAS.