Regina Airlines Curtiss C-46 N1628M (c/n 33060)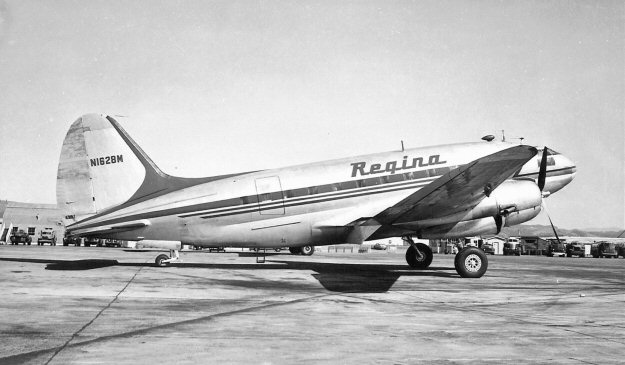 This company was founded in 1948 as Regina Air Cargo in Miami, FL. Primarily a freight charter
concern, it changed its name to Regina Airlines around 1953 when it obtained military passenger
charter work. My shot, above, was taken at Long Beach in December 1958. In addition to C-46s
it also flew DC-3s and DC-4s. The company name was changed in 1960 to Imperial Airlines.
N1628M had been acquired from Skycoach Express when that concern went out of business.
In 1960 Imperial sold it to Taxader Columbia as HK-792. It crashed after catching fire whilst
landing at Pointe-a-Pitre on 28 October 970 when working for Aerocosta Columbia.