Mid-America Airways Curtiss C-46 N1822M (c/n 22521)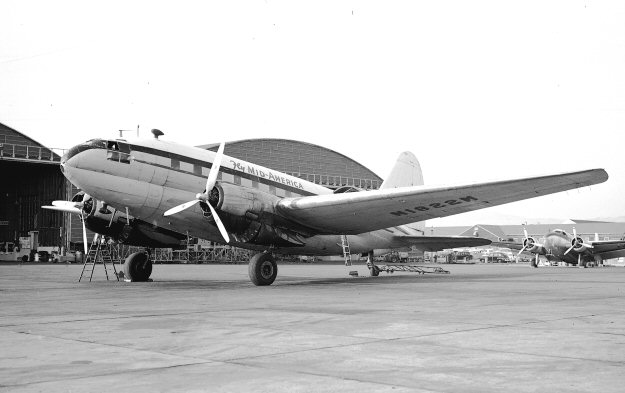 Bill Larkins, who took the above shot at Oakland in September 1952 wonders if the paying pax
were expected to climb up the steel ladder to gain entry/egress to this C-46?!! I have nothing on
this carrier at all. The aircraft was registered to Argonaut Airways at the time. It is, in fact, the
same machine as I use to exemplify that latter carrier. Could Mid-America have been an Argonaut
trading name? The Lodestar in the right background, incidentally, is a Transocean aircraft.
N1822M spent a varied career (mainly in and out of receivership) when sold by Argonaut in 1955
and eventually wound up as Everts Air Fuel

'Salmon Ella

' (cute, eh?). See the nice shot below
from the superb 'Oldprops' website.