Argonaut Airways Curtiss C-46 N1822M (c/n 22521)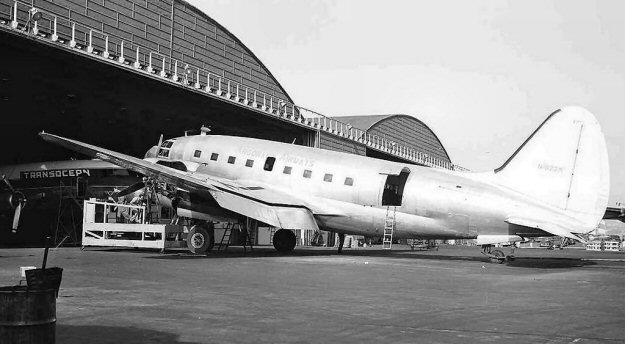 Since the titling on this C-46 is very washed out, I will append a close up of the cabin top below.
Argonaut Airways was a Miami- based cargo and passenger charter operation founded in 1946
by George Koehne. It used C-46s, DC-3s and, later, DC-7s. It was issued a Supplemental
Certificate in 1959. This was later revoked by the CAA, possibly because a passenger fell out
of a C-46 door over Virginia on 29 June 1960! It continued doing charter work until 1964 when
it folded.