California Air Freight Curtiss C-46 N9473Z (c/n 22293)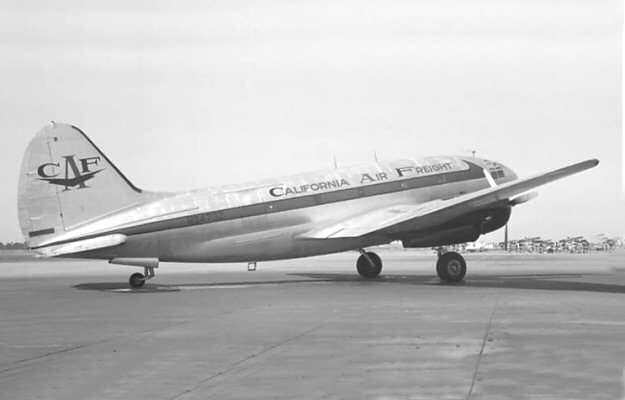 Barely visible in black on the red cheat line on the aft fuselage is the registration of this C-46,
photographed by Bill Larkins at Oakland in 1952. I have little or no data regarding the
operation of this small company, except that it ran charter cargo operations out of Oakland,
CA.. This aircraft, an ex C-46D-20-CU (44-78470) may, in fact, have been its only one.
It was sold to Circle Airways in 1959 and then went on to serve with Bird & Sons on covert
CIA missions out of Vientiane, Laos in the mid-1960s. In 1965 it was taken over by the CIA-
run airline Continental Air Services Inc (CASI) . The old bird was officially cited as having
crashed landed (basically shot down by enemy fire) at Phu Cum, Laos on 13 August 1967.