Bird & Sons Inc Curtiss C-46 N9473Z (c/n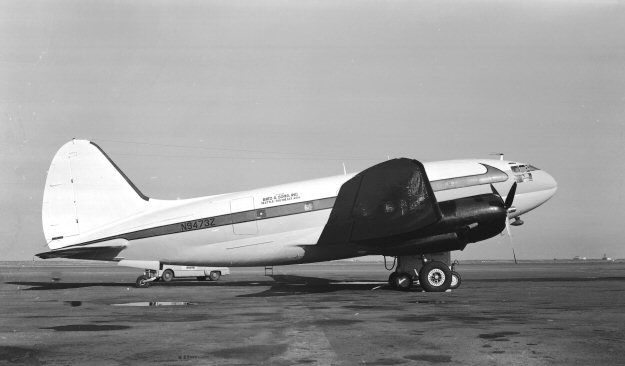 Bird & Sons was a construction company with offices in San Francisco and Seattle which had
contracts in Southeast Asia during the Vietnam War. In 1960 William H. Bird began operating
an Air Division in Laos, initially with some four or five Curtiss C-46s. Bird sold the Air Division
to Continental Air Services (CASI) in 1965 with the proviso that precluded him from operating
another air service company for a number of years. When the CIA airlines Air America and
CASI were being shut down in 1975 he got back into the airline business with an outfit known
as BirdAir which leased Lockheed C-130s from the USAF and also operated in the SE Asia
theater. Anyway, at the time of the sale to CASI Bird was, by then, operating some 22 aircraft
including, in addition to the C-46s, some DC-3s, Do.28s and Scottish Aviation Twin Pioneers
(registered in Laos) plus several other odd types. Many of these aircraft were performing quasi-
military operations for the US Central Intelligence Agency. The above shot, by L.S. Smalley
(from the William T. Larkins collection) was taken at SFO on 10 November 1962. I append the
enlargement of the titling and registration below. This C-46 had originally been operated by the
small cargo company California Air Freight before being sold to Circle Airways in 1959. Bird
had probably just acquired it when the above shot was taken. It crashed near Phu Cum, Laos
on August 1967 when working for CASI. It was possibly shot down by insurgent fire.