Bombardier CL-600-2B16 Challenger 604 N326FX (c/n 5464)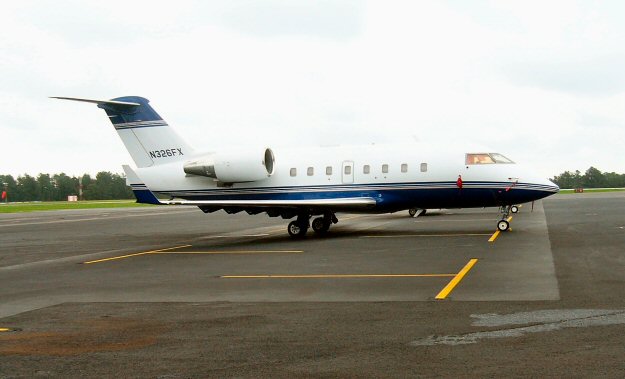 This is basically the same aircraft as the Canadair Challenger portrayed in the next entry, albeit
it an updated model. Canada's nationally owned Canadair Aircraft was privatized in 1986 and
became the core of the newly founded Bombardier Aerospace Corp which continued production
of the biz jet. They are still being built. This 2000 wing-tipped model was seen at Moore County
Airport, North Carolina in June 2005.