Canadair CL-600 Challenger N523B (c/n 1071)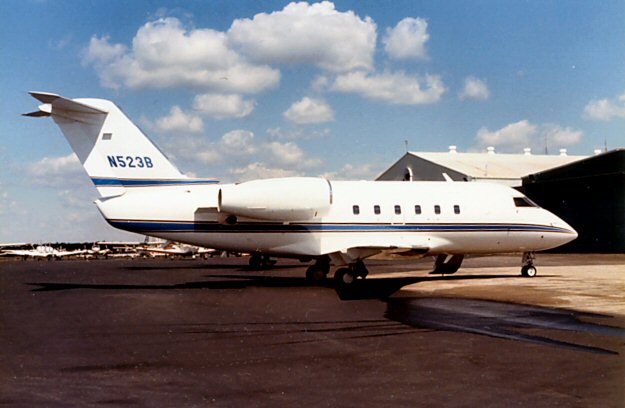 This aircraft was originally designed by Bill Lear (of LearJet fame) as the Leasrstar 600. In
1976 production rights were sold to Canadair and production was undertaken as the Canadair
CL-600. Derivatives of this executive jet are still being produced by Bombardier Aerospace
who took over from Canadair in 1986. This example was registered to computer-maker
Burroughs Corporation and was seen at Raleigh-Durham Airport in 1986.