Rearwin 8135 Cloudster N34826 (c/n 883)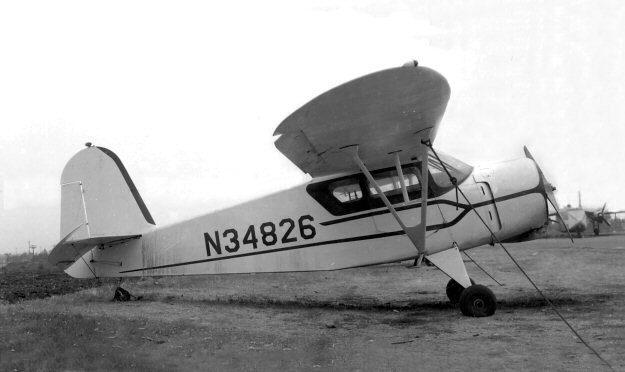 Question: When is a Rearwin not a Rearwin? Well, if it was built after1943, it would be a
Commonwealth. Prior to that, a Rearwin. In October of 1942 Rae Rearwin sold out to a
New York Group headed up by C.H. Dolan of the Empire Ordnance Co. This concern
changed its name to Commonwealth Aircraft Co in 1945 and in 1946 built some 275
Rearwin Skyrangers under the new corporate name. However, the Cloudster above
is a true Rearwin-built machine, leaving the factory in 1941. The 8125 and 8135
models were powered by the (now extinct) Ken Royce 7-cylinder radial engine model
7-F or -G. It was a 3-seat machine which, along with many other high-wing monoplanes
appearing at this time, was ideal for training. In fact, Pan American Airways bought 3 of
them for instrument flight training, whilst others went to Parks Air College and the Spartan
School of Aeronautics. A number also went to a flying club in Iran. I would consider trading
minor body parts and/or a close relative for photographs of one of

those

machines!