Cessna 172R Skyhawk N22055 (c/n 172-80902)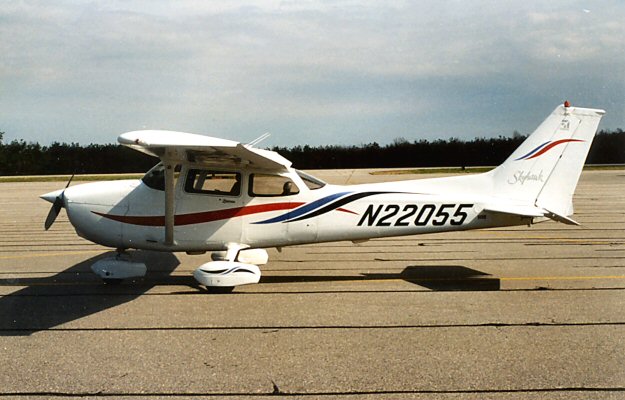 Here's a new (well, a 2000 model) Cessna Skyhawk, built after the frivolous lawsuits had been
more or less disallowed by the courts. Not a great deal different from the model of forty years
previously, as my representative one for the Cessna 172E shows. N22055 was seen at Franklin
County Airport, Louisburg, North Carolina in 2004, its normal port of residence.