Cessna 150D N4412U (c/n 150-60412)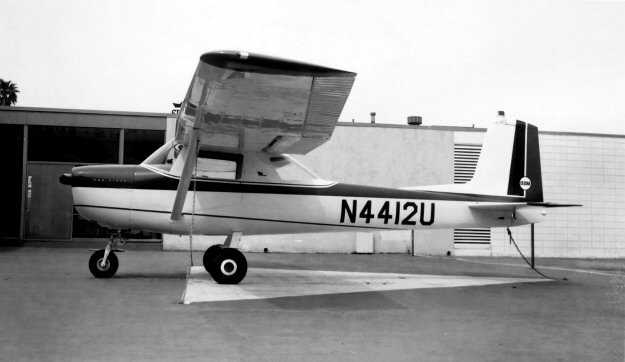 Isn't it cute? Commencing with the "D' series in 1963, the Cessna 150 undertook a major face-
lift. This involved giving the rear fuselage the "cut back" treatment (vs the "razor back" of the
original design) allowing all around vision from the cockpit. So drastic a change was this that I
often wonder why it wasn't given a totally different series number (like 160, for instance)?
Compare it to the previous 150B. Looks different enough to have its owner type number,
does it not? Later, in the1970s of course, such modifications

were

given their own number,
and became the Model 152. The little beauty above was brand new at Hawthorne Municipal
in March of 1964.