Cessna 150B N7372X (c/n 150-59472)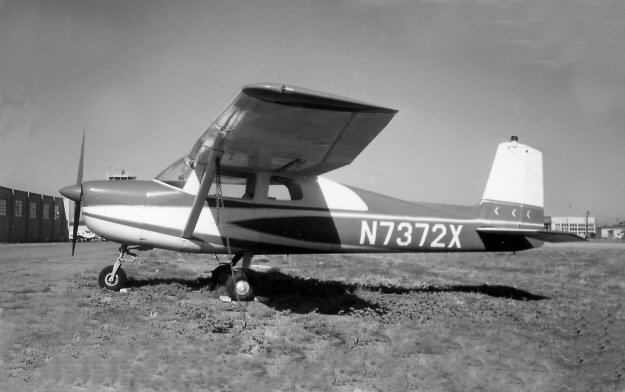 When production of the Models 120 and 140 ended in 1950 Cessna concentrated on the develop-
ment of purely four seat single engine types. After a seven year hiatus, however, they decided to
resurrect a two seat training type. The result was the Model 150. Production began in August of
958 and by the time the model was retired in 1977 a total of no less than 23,836 of them had been
built (* this figure includes 1,754 built in France under license by Rheims Aviation). Initially this
aircraft was little more than a 140 with a tricycle undercarriage. Later developments were to change
its outline substantially. My Model "B" example was taken at Hawthorn Municipal Airport in
Southern California in 1963 when this aircraft was virtually brand new.