Beech S35 Bonanza N244JN (c/n D-7698)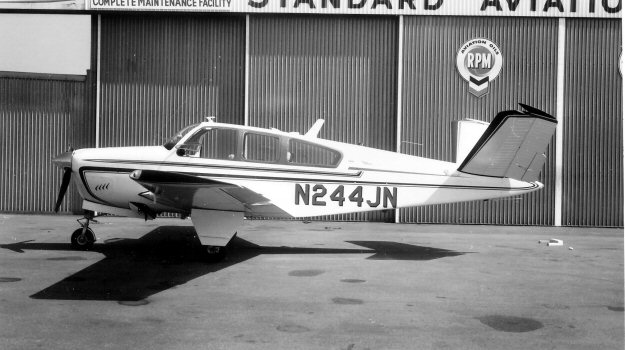 The V-tail Bonanza was produced in quantity from 1947 (the prototype first flew in 1945) until
production of this variant ceased in 1982. It was superseded by the straight tail model 36, which
is still in production, by the (now) Beechcraft Division of Raytheon Aircraft Co. Early V-tail
Bonanzas can be considered "Classics". (See the model 35 in my selection). The example above
was built in 1965 and is seen when new at Santa Monica Municipal Airport ("Clover Field" as it
was named when I used to visit it in the 1950s and 60s).