Wien Alaska Airlines Ford 5-AT-C NC8419 (c/n 58)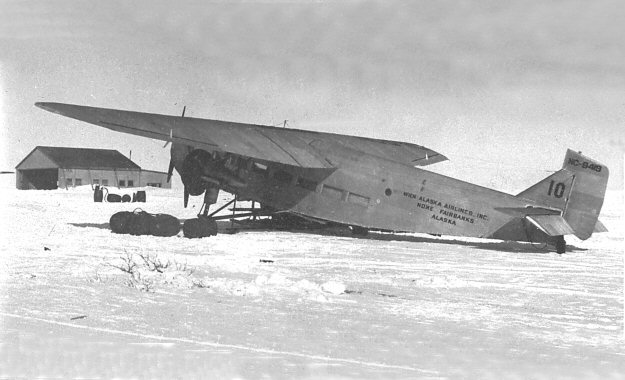 In 1936 the name of Northern Air Transport, Inc was changed to Wien Alaska Airlines. The
company owned a motley collection of rugged "bush" type aircraft at that time, one of which this
Ford Tri-Motor. It is the same machine as illustrated in the previous entry. It is seen above in
this image from the Museum of Alaska Transportation & Industry (via Lars Opland). NC8419
was an ex-Northwest Airways machine which was sold to Star Airlines before passing to Northern
Air Transport in the early 1930s.