Western Air Lines McDonnell Douglas DC-10 N914WA (c/n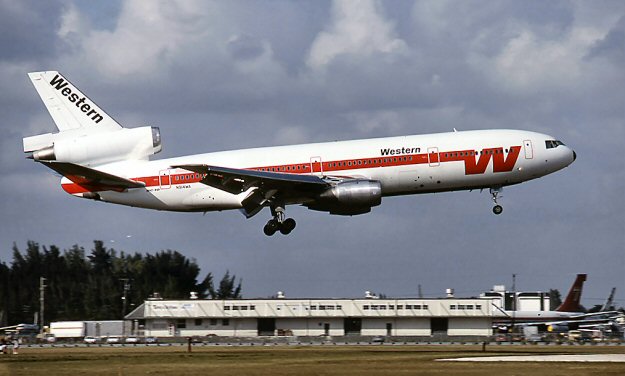 Another striking Bob Garrard image. This DC-10 looks almost predatory-like as it makes its approach
"over the numbers on runway 9L' at Miami International in December of 1980. The DC-10s (15 of
them) were acquired in 1970s, initially to operate the Los Angeles to Mexico City route. Following
deregulation. in 1978 the carrier offered a Miami to London Gatwick service and the DC-10s were
used on this route in addition to some transcontinental services. Nine of them passed to Delta
(N914WA was one) when that carrier took over Western in 1987.