Delta Air Lines McDonnell Douglas DC-10 N605DA (c/n 47969)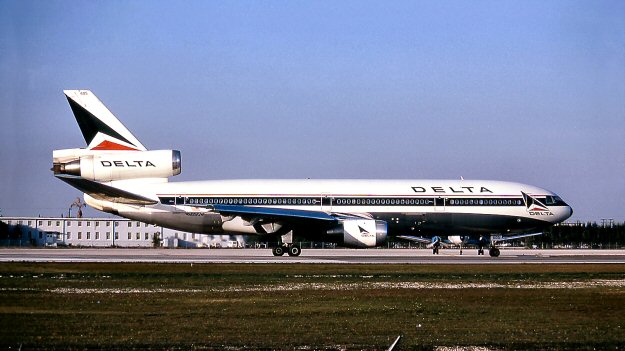 In the fall of 1972 Delta leased five DC-10s from United Airlines as a stop gap measure pending
the delivery of their Lockheed L-1011 Tristars (whose shipments had been somewhat delayed).
These machines were returned to UAL after just over two years, although Delta found itself in
possession of another modest fleet of them in 1987 after it took over Western Airlines. Again,
they were retained for a minimum time and then sold off. N605DA seen above at Miami Inter-
national in 1974 in this shot by Bob Garrard was one of the original leased machines.