Western Air Lines Lockheed 18-10 Lodestar NC25638 (c/n 2074)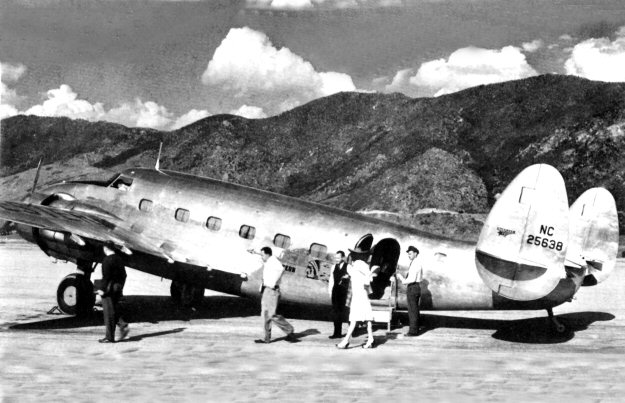 In 1944 Western Air Lines acquired a majority of stock in Inland Air Lines, formerly Wyoming
Air Service. With the acquisition came a Lockheed Lodestar. In addition, Western purchased
the Lodestar seen above from Continental Airlines in 1944 to augment its then meagre fleet of
DC-3s many of which had been impressed into military service. Photographs of either Western
or Inland Lodestars are extremely. Anyway, Western's purchase of Inland in a small measure
began to restore some of the territory it had held long ago, but building up the network following
its forced merger with TWA and the traumatic events of the 1934 Air Mail fiasco was a long and
laborious process. From the mid 1940s on, Inland's route was served by the ubiquitos DC-3.