Inland Airlines Lockheed 18-08 Lodestar NC25634 (c/n 2025)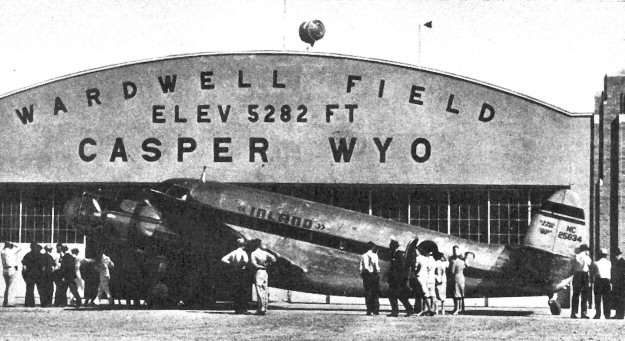 This terrible image is actually the only one I have ever seen of an Inland Air Lines Lodestar. It
came from a Western Air Lines publication dated 1946. Wyoming Air Service changed its name
to Inland Air Lines on 1 July 1938. Western Air Lines purchased 84% of the stock in the fall of
1943 and the CAB sanctioned the deal on 23 May 1944. The assets acquired included NC25634
seen above and two Beech C-18S aircraft. Western continued to run Inland more or less autono-
mously as a 'Division' until 1952 when it was completely integrated into Western's network. The
scene above was whilst Inland was running in the 'Division' mode, circa 1945. The Lodestar was
sold to Continental Air Lines shortly afterwards.