Western Air Lines Lockheed L-749 Constellation N1554V (c/n 2505)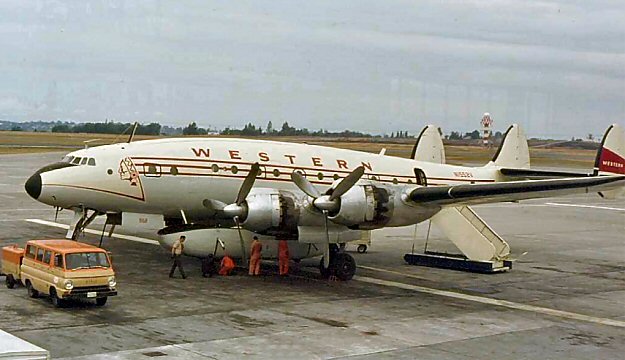 In July of 1967 Western Air Lines merged with Pacific Northern Airlines. The take over was
completed by October of that year. PNA's Connies were usually flown on the sectors north
of Seattle (into Alaska) and hence were practically unknown at the LAX base. This interesting
shot by John F. Ciela shows the under-fuselage "Speedpak" freight panier being loaded into place
at SEATAC in August of 1958. For more on the history of this aircraft, see my entry under
Pacific Northern.