United Air Lines Ford 5-AT-D NC436H (c/n 103)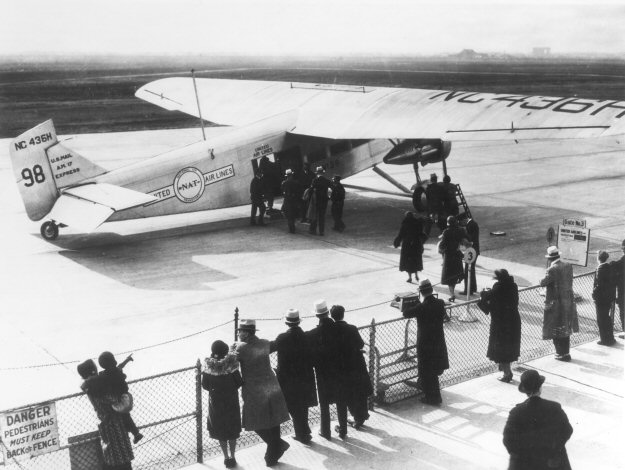 Here is the same aircraft as that depicted for National Air Transport after that line had been merged
into the "United Air Lines System" in 1930. Until the new air mail contracts were allocated in 1934,
United's aircraft bore dual identities. At the time it took over National Air Tranmsport, for some
inexplicable reason United gave up their Chicago-Detroit-Cleveland route, a decision they were to
regret for years to come. As I have indicated previously, some management decisions made in
the airline industry (and are still being made today) defy logical explanation.