Trans World Airlines McDonnell Douglas MD-82 N901TW (c/n 49166)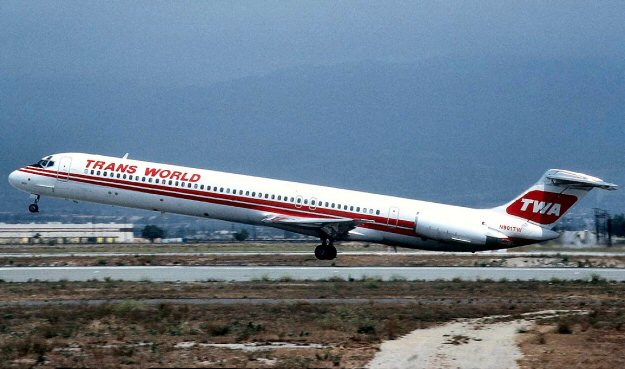 TWA ordered 20 MD-80 series "stretched" DC-9s in 1983. N901TW was the first one
delivered and is seen here departing Ontario (California) International Airport in May of 1984
in this striking shot by Frank C. Duarte Jr. Despite the apparent little leeway between the tail
skid and the ground, tail strikes on this extremely long aircraft seem to be a minimal problem,
although rotation in excess of 11 degrees will cause this. Four more MD-82s were added to
the fleet when Ozark Air Lines was merged into TWA. The airline also acquired, either new or
previously owned, a number of the extended range MD-83 model.