Trans World Airlines Boeing 757-2Q8 N702TW (c/n 28162)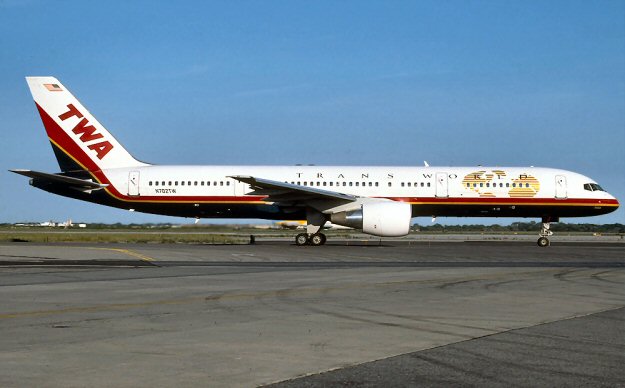 TWA did not receive their 757s until 1996. Consequently they were all dressed in the new red,
white and black livery devised in 1995. 20 were ordered, ten being purchased and ten leased.
The official announcement indicated that they would replace Lockheed L-1011s, although clearly
there would have had to have been some route juggling and capacity changes to make that entirely
possible. In the event, the 757s were absorbed by American Airlines when that carrier took over
TWA in 2001. The great shot above was taken by Michael F. McLaughlin at John F. Kennedy
International Airport in May of 1998.