Aloha Airline Douglas DC-3 N15565 (c/n 4849)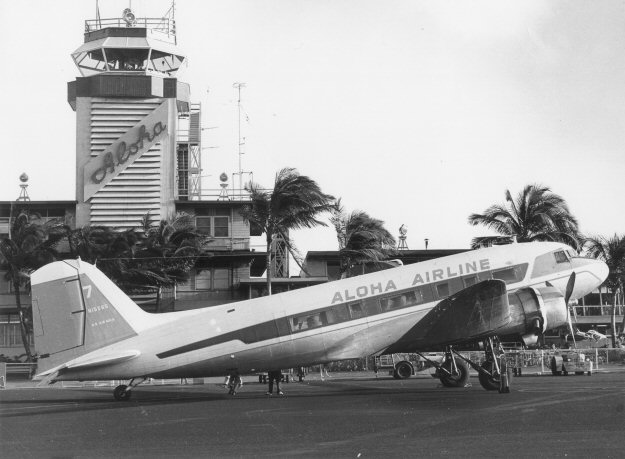 Before the official corporate change of the name of Trans Pacific Airlines to Aloha

Airlines

, on
11 February 1959 the company adorned its fleet with, at first, "TPA - The Aloha Airline". Later,
the "TPA - The" bit disappeared resulting in the somewhat ungrammatical appellation seen above.
Prominent in most Hawaiian airlines shots of this era was the old control tower. N15565 was
purchased from Continental in 1959 and a shot of it in the livery of its former owner appears at
the foot of my second page of Continental's DC-3s. Aloha sold it off as an executive transport
in 1965.