Piedmont Airlines Martin 4-0-4 N40419 (c/n 14125)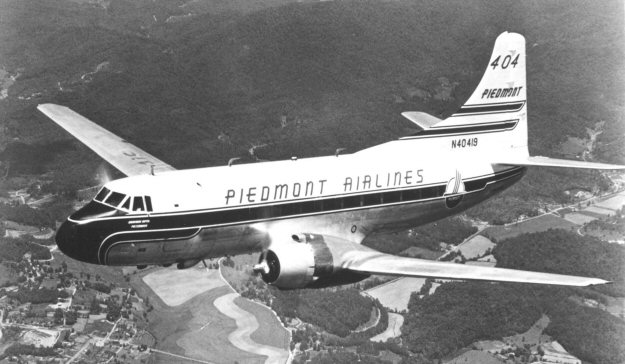 The new Fairchild F-27s acquired by Piedmont clearly cost more to operate than the DC-3s they
were intended to replace and, in order to remain competitive on the short haul routes, the airline
acquired a fleet of Martin 4-0-4s from TWA. N40419 had originally been delivered to TWA in June
of 1952 as 'Skyliner Wilmington'. It was leased to (and later purchased by) Piedmont in December
of 1961 and given the somewhat unweildy name of "Kanawha River Pacemaker'. It was disposed of
in 1972, going to the Royal Haitian Hotel as HH-RHH..