Pan American-Grace Airways Douglas DC-8-31 N8274H (c/n 45274)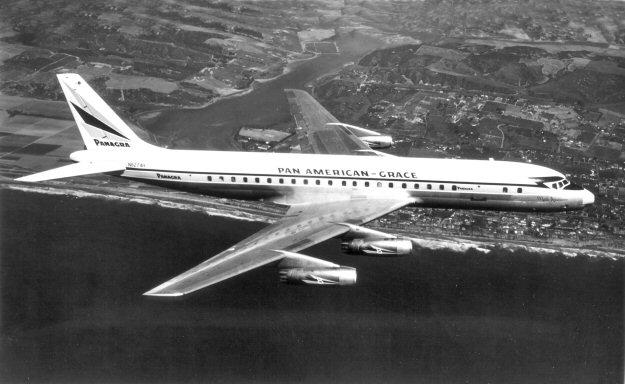 The airline acquired four DC-8s in the early 1960s (and leased a DC-8-55F from Douglas in
1966). These were all transferred to Braniff when that airline received CAB approval to take
over Panagra on 31 January 1967. By that time Pan American had virtually bowed out of the
operation of the company (as evidenced by the absence of the PAA logo in the livery) As will
be seen on their pages, Braniff itself succumbed to bankruptcy some 15 years later.