Pan American Airways Sikorsky S-38-B NC9776 (c/n 114-3)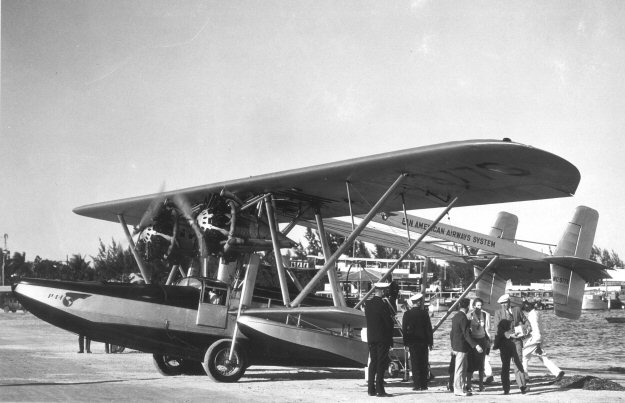 Pan American's initial goals were to cover the entire Caribbean with air routes. This venue, in
fact, made an excellent proving ground for the development of its flying boats and amphibians.
The S-38 was placed into service in October of 1928. Pan Am, along with its subsidiary
Panagra had no less than 38 of them. This much-sparred, twin boom twin Pratt & Whitney
Wasp powered machine was often referred to, uncharitably, as "a collection of spare parts flying
together in formation". Nevertheless it was very reliable, despite its looks and was instrumental
in providing the nucleus of service the new airline demanded. By 1929, Pan Am had moved its
base of operations to Miami, where this shot was taken.