Pan American-Grace Airways Sikorsky S-38B N945M (c/n 314-3)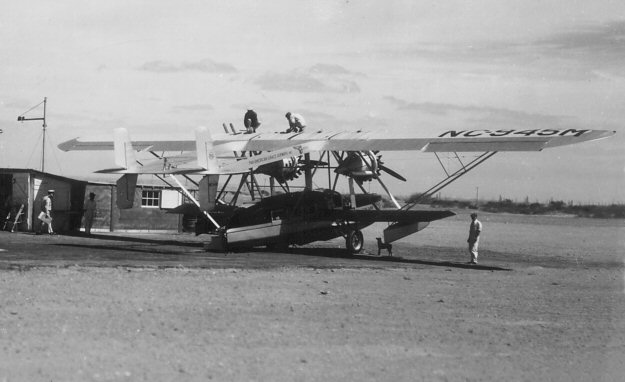 In 1929 Pan American-Grace acquired a fleet of six of the ungainly looking Sikorsky S-38 twin
engined twin boom amphibians. The above shot (courtesy of Panagra) was taken at Cristobal in
the Panama Canal Zone, the northern terminus of their routes to South America. Incredibly, these
ancient machines were flown on passenger and air mail schedules all the way to Lima, Peru. The
shot below of crew loading mail, although not identifying the individual aircraft (in all probability also
NC945M), is interesting in that it gives a close up view of the passenger cabin.