Pan American Airways Douglas DC-4 NX88882 (c/n 27261)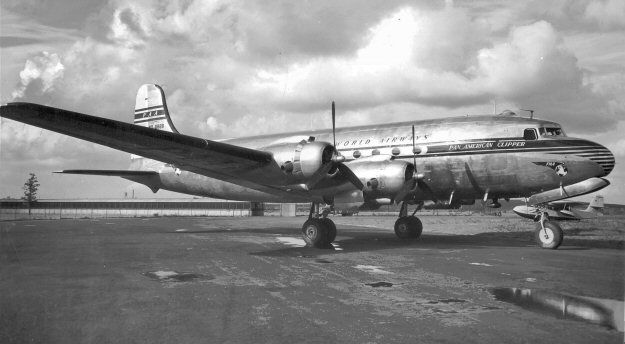 Interesting shot of a Pan American World Airways Douglas DC-4. This aircraft is actually the
first post WW II conversion done by Douglas from C-54 configuration to civilian DC-4 status.late
in 1945, (hence NX licence). It was built as a C-54E-1-DO, USAAF serial 44-9035. Although
it is wearing the registration NX8888 it should be NX88882 . Possibly the painter had gone off to
lunch when the photographer took the opportunity to take this shot! Note Grumman Widgeon in
right background. It was later named "Clipper Malay" and was used on the trans-Pacific routes in
946-47. It was sold to Canadian Pacific Airlines in 1951 as CF-CUJ.