Pacific International Airways Consolidated 17-2C Fleetster NC750V (c/n 6)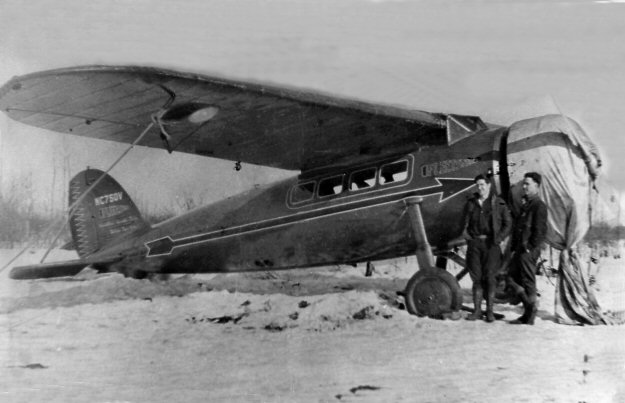 This poor, but rare image is from the archives of the Museum of Alaska Transportation and Industry
(via the Lars Opland collection). Pacific International Airways of Alaska, Inc was formed in 1931
and was a pioneer in developing early routes within the Territory (chiefly out of Anchorage). On
13 October 1932 it was merged, with Alaskan Airways, to form Pacific Alaska Airways, Inc, a
wholly owned subsidiary of Juan Trippe's Pan American Airways. Thus Trippe, in his inimitable
manner, gained much route development experience with a minimum of time and effort of his own.
This model Fleetster was a one-off and was the only one PIA had.