Northeast Airlines Douglas DC-3 NC28323 (c/n 2253)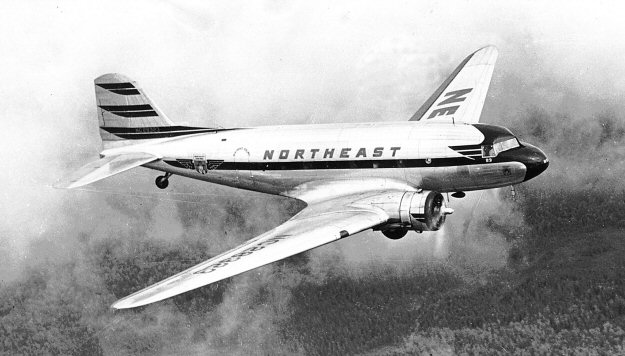 Northeast has the distinction of being the first U.S.domestic airline (as opposed to, say, Pan
American) to conduct overseas flights on a regular schedule. This occured during WW II when
the airline began carrying passengers and freight from Presque Isle to Iceland via Gander and
Bluie West 1. It also ran services within Iceland itself to position troops in anticipation of an
enemy invasion of that strategic island. NC28283 seen above in this NEA photograph was an
ex American Airlines machine purchased in 1944. It was in June of that year that the CAB
allowed Northeast to service the imporatant Boston to New York City route. In 1945 Northeast
purchased the small Boston based Mayflower Airlines which then added the communities of Cape
Cod and Nantucket Island to its route structure.