Nationwide Airlines Boeing 247-D NC1060M (c/n 1692)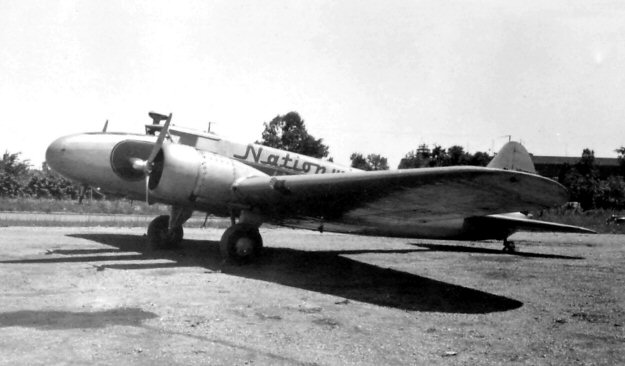 Can there ever have been an uglier airliner than the Boeing 247-D? There was just no way to take
a photograph of this machine and make it look svelte and handsome, although Brian Baker did his
best in 1947 with this image of NC1060M. Nationwide was a small intra-state airline founded in
1947 by the Wessner family and, with the sanction of the Michigan State Legislature, operated the
first scheduled airline passenger service between Detroit and the Upper Peninsula. In 1949 the airline
received a certificate of public convenience and necessity for passenger and air mail (AM88) which
had been awarded to, but never taken up by, Col. Roscoe Turner. In 1952 this route was transferred
to Lake Central Airlines, and Nationwide ceased to exist. Hence, although Nationwide is never
considered to be a antecedent of USAir/Allegheny Airlines, its routes were taken over by an airline
that did, resulting in its placement in this historical collection. This 247-D incidentally, was originally
delivered to Varney Airlines in 1933 as NC13311. Nationwide sold it in 1953 to Atlas Airways, Inc
of Chicago, Ill.