National Airlines Douglas DC-4-1009 N33679 (c/n 42907)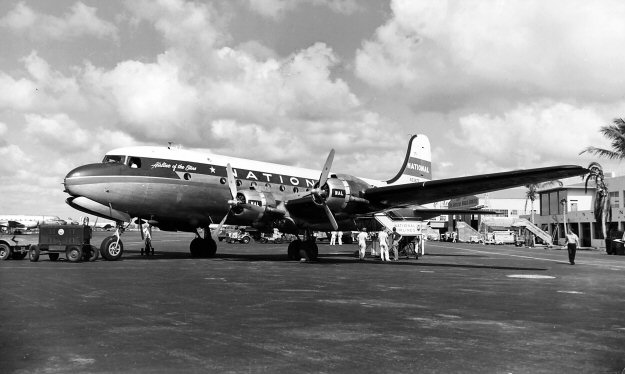 N33679 was a 'true' purpose built DC-4 (i.e. not a converted C-54) delivered new to the
airline in 1946. At that time it would have carried '

Route of the Buccaneer

' markings (see
the DC-6 on the next entry), and would have been known as the Buccaneer 300. It was sold
to non-scheduled Resort Airlines in 1953.