National Airlines Douglas DC-6 NC90891 (c/n 43055)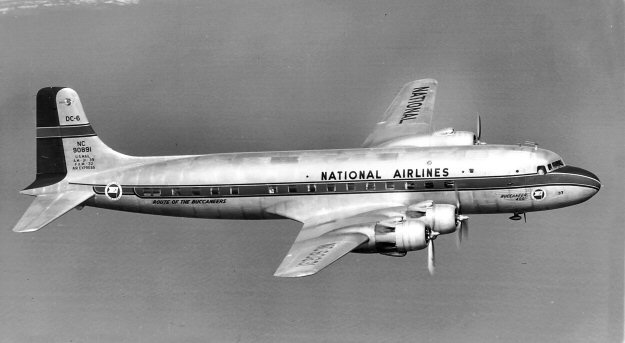 A National Airlines photograph of a DC-6 in original '

Route of the Buccaneers

' livery. N90891
was acquired in 1947 and was the first of eight DC-6s operated by the airline National used its
new DC-6s on the prestigious New York-Miami-Havana route (long before the Bay of Pigs fiasco).
The DC-6s were known as Buccaneer 400s. Despite its title, National was not a large carrier in the
1940s and 50s although it did become an international carrier of some repute until taken over by
Pan American in 1980. N90891 was destroyed when it crashed into houses in Newark, N.J. shortly
after taking off on 11 Feb 1952. It appears as if the No 3 engine went into reverse in flight.