Ellis Air Lines Grumman G-21A Goose (N79914) (c/n B-88)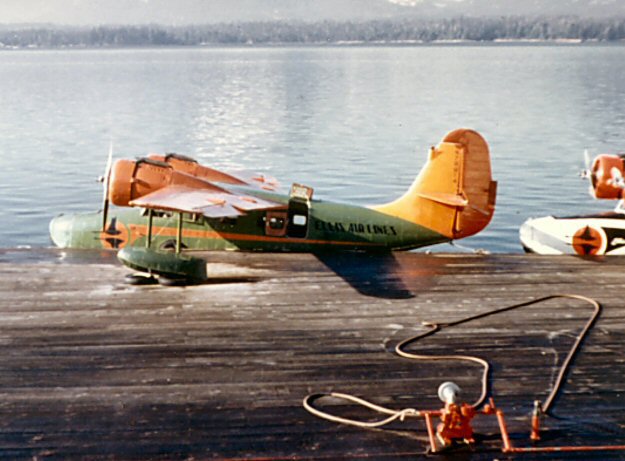 This aircraft was an ex US Navy JRF-5, BuAer No 84793. It was released from military
service in 1948 and went directly to Ellis Air Lines. This company had been formed in 1936
by Bob Ellis (flying Waco cabin floatplanes) and had a network of routes throughout south-
eastern Alaska. Ellis merged with Alaska Coastal Airlines in 1962, and this Goose went into
the combined fleet. This blurry image actually came from ACA in 1962. Note tire protecting
float from scuffing on the dock. Incredibly, N79914 is still on the US Civil Register.