Eastern Air Lines Kellett KD-1B NC15069 (c/n 107)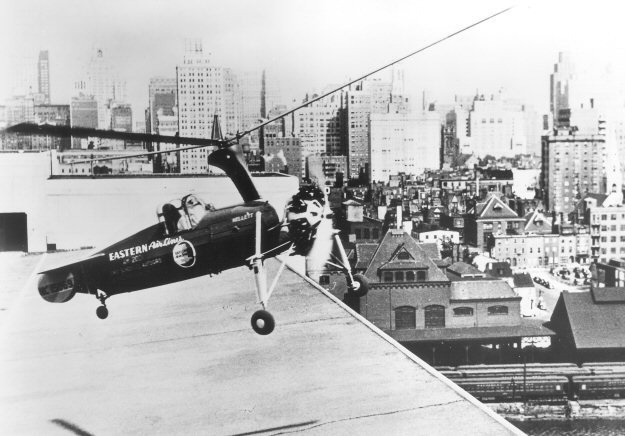 On 6 July 1939 Eastern inaugurated the first scheduled autogiro mail service (probably the

only

auto-
giro

scheduled

service ever). Using the Kellett illustrated above (it is thought that NC38Y was also
operated by the airline, and certainly the prototype KD-1 NC14742 was painted up in EAL livery
- see my image under Military, United States, Kellet XO-60) a route was flown between Camden,
New Jersey Airport and the roof of the Post Office Building in downtown Philadelphia. Following
the loss of one of the Kelletts (probably NC15069) when it fell into the street below, the service was
discontinued. It lasted just under a year, although appeared to have been quite successful. Unfortunately,
rotary wing services have never been particularly successful anywhere in the world. They never seem to
last more than a year or so. It is, I am told, a matter of economics, not the feasibility of performing the
operations.