Delta-C&S Convair 340-38 N4810C (c/n 100)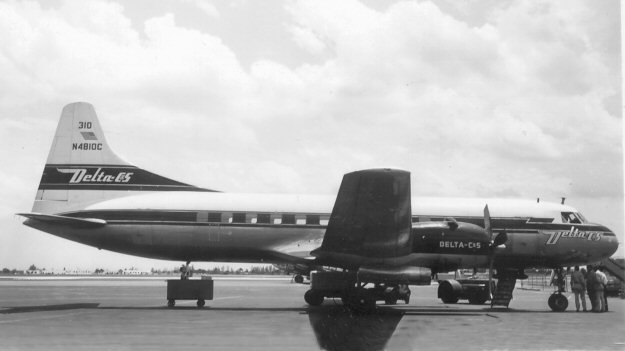 As indicated on the DC-3 page regarding the merger of Chicago & Southern Airlines in May of
1956, all the Delta fleet was repainted as "Delta-C&S". These markings were retained for about
a year and then the "C&S" was politely dropped. This shot is from the Jennifer Gradidge
collection, and was taken at Nashville, Tennessee in the fall of 1956.