Cordova Air Service Bellanca CH-300 Pacemaker NC36M (c/n 150)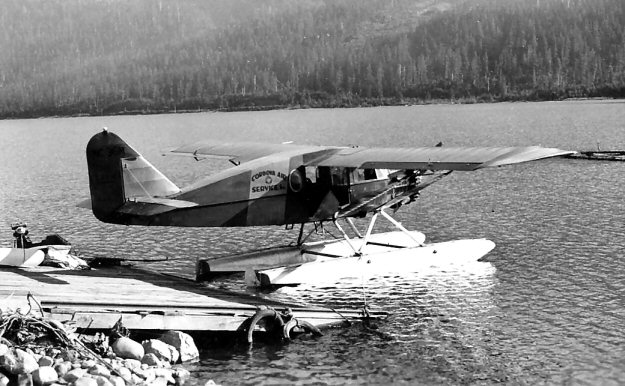 Cordova Air Service was founded in 1936 to provide air transportation from its base in Cordova,
Alaska, to the Anchorage region. A motley fleet of "bush' types was used, typical of which is this
Bellanca Pacemaker seen above and below on floats and skis respectively. The company purchas-
ed Christensen Air Service on 1 March 1956, and at that time changed its title to Cordova Airlines.
Cordova was itself absorbed into Alaska Airlines on 1 Feb1968. Both images are from the archives
of the Museum of Alaska Transportation and Industry and are shown here courtesy of the Lars
Opland collection.