Braniif International Airways Douglas DC-3
N61350 (c/n 4535)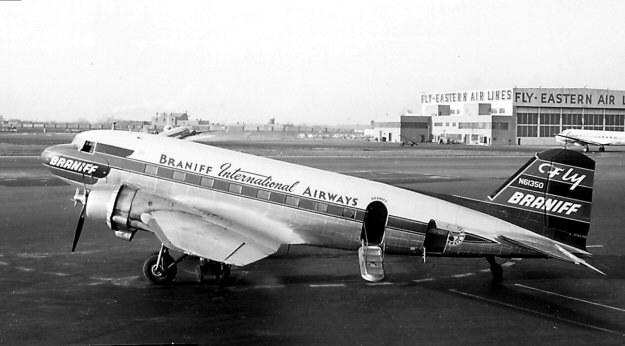 In 1952 Braniff devised a brand new livery scheme (concurrent with the delivery of their first
Convair 340). All their fleet was subsequently repainted. That same year saw Braniff absorb
Mid-Continent Airlines and vastly expand its route structure. The DC-3 seen above is awaiting
passengers at Memphis, Tennessee in 1953. This photograph is from the Jennifer Gradidge
collection.