Braniff International Airways BAC-111 N1544 (c/n 18)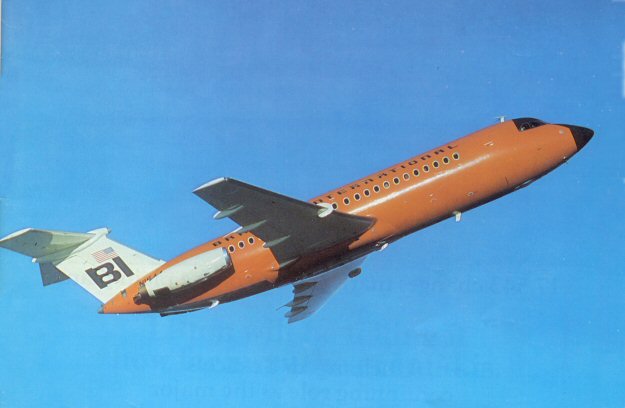 'Braniff takes off ................... with Flying Colors' stated the publicity blurb on the brochure
this shot came from. For a disertation on the whys and wherefores of the pastel colors go to
the entry on the Boeing 720. When Harding L.Lawrence took over the reins at Braniff he
cancelled the remaining BAC-111 orders after only fourteen of the aircraft had been delivered,
despite the fact that the 90-pax One-Eleven was ideal for Braniff's short stages. He also despised
the airline's former livery (as shown on the previous illustration) and insisted that the BAC-111s
became subject to the 'Flying Colors' treatment, as the orange N1544 above shows. This
was one of the aircraft purchased by Allegheny in 1972 (which became US Air in 1979).