Arizona Airways Douglas DC-3 NC75028 (c/n 6053)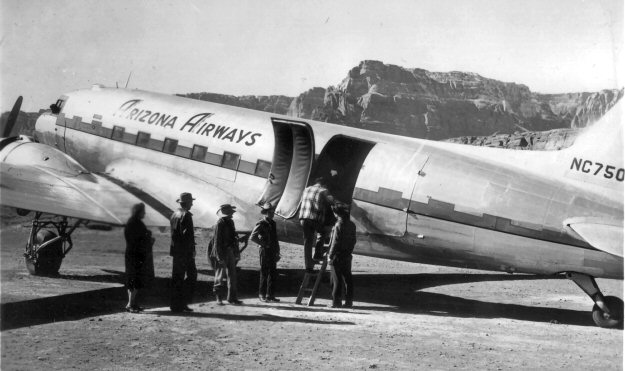 Arizona Airways Inc was founded in 1942 by H.O. "Rocky" Nelson as a flight school. It began
passenger and air mail services from Phoenix to El Paso in September 1945. Later cities included
Prescott and Tucson. Arizona Airways was, in fact, one of the first Local Service airlines to start
up after WW II, albeit with a fleet of only three DC-3s. The company merged with Monarch Airlines
(which had already acquired Challenger Airlines) in April of 1950. Two months later, on 1 June 1950
Monarch changed its name to Frontier.