American Airlines Douglas DC-3-G2-178 NC16019 (c/n 1557)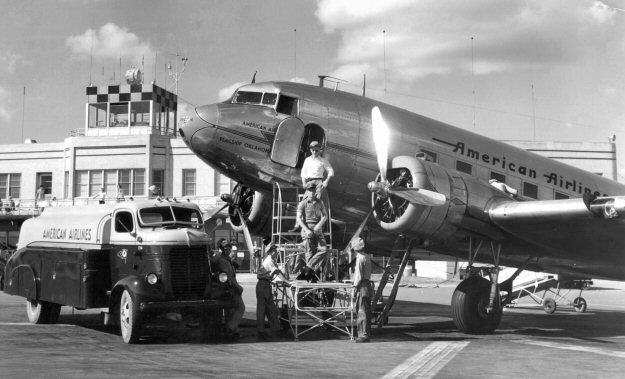 Around 1947 American changed its titling to "American Airlines" rather than "Flagship" (as seen on
NC17336). Here "Flagship Oklahoma" and crew pose for a shot at Dallas' Love Field in 1947.
Then the creme of the fleet, as such it had a "state" Flagship name. As newer aircraft came on-line
(such as the DC-4, DC-6 etc) these latter types assumed the premium names and the DC-3s were
renamed as cities, or merely as "Flagship" with no name. In turn, when the Convair 240s usurped
the DC-3s in 1948 they assumed the city names.