American Airlines Douglas DC-3-G102-208 NC17336 (c/n 1961)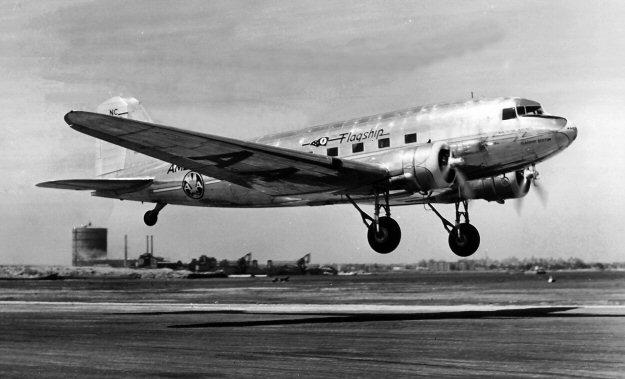 Seen above is an early American Airlines DC-3 departing an undeveloped La Guardia field in
the mid 1940s. "Flagship Boston" was delivered in July of 1937. It was not apparently
impressed into military service, but continued flying for American during the war. It was sold
in 1946 to Trans Texas Airlines. It later went to AC International as N696 It later reverted to
its original rego of N17336 and is, I believe, still currently registered to Air International, Inc,
a Texas Air company.