Alaska-Washington Airways Lockheed Vega 5B NC103W (c/n 120)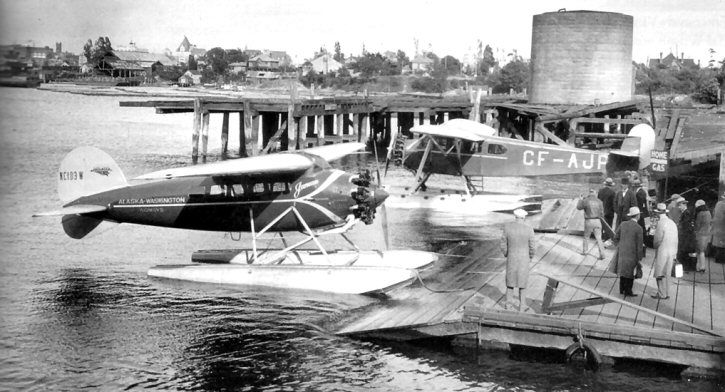 Alaska-Washington Airways was formed on 15 April 1929. It had this, plus at least one other Lockheed Vega
(NC336H). Later some 14 or so Fairchild 71s were added to the fleet, one of which is seen behind the Lockheed.
Various routes were flown on a scheduled or semi-scheduled basis: Ketchikian-Sitka; Seattle-Olympia; Wenatchee-
Pasco; Victoria-Nanaimo-Vancouver. The company went into receivership in 1932 and the assets (or at least the
aircraft) were purchased by Nick Bez's Alaska Southern Airways. This historic shot came from a contemporary
publication of the time. The Vega was named "Juneau". The Fairchild 71 registered in Canada was the former
NC115H. This shot was probably taken at one of the ports on the Victoria - Vancouver route.