Alaska-Washington Airways Fairchild 71 NC115H (c/n 651)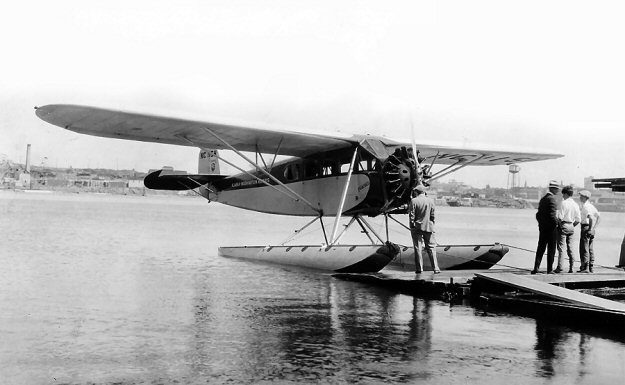 Here's a nice image from the Ted Spencer collection (via Lars Opland). Alaska-Washington Airways
was somewhat unique in that it operated four, distinctly separate (and unconnected), routes. (See the
Lockheed Vega entry). This Fairchild was used on the Victoria - Nanaimo - Vancouver run. Since
this was a totally Canadian route, this aircraft would later go on to be re-registered CF-AJP (and named
"Victorian"). Business was brisk on Alaska-Washington's routes (which complemented surface ferry
systems) and eventually some ten Fairchilds, in addition to the Vegas were in their inventory. The
Great Depression of the early 1930s spelled its doom, however, and the airline folded in 1932.